Get the AINA devices you need today and pay for them over time.
Aina Wireless has partnered with Marlin, a provider of capital solutions to businesses in the United States, to offer its customers flexible equipment financing options.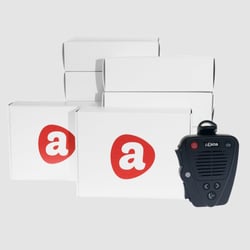 No matter the size of your organization, effectively managing cash flow is crucial to your success. With device financing through Marlin, you can get your new AINA Wireless devices with a plan that fits your budget—without tapping into your organization's capital. Since 1997, Marlin has partnered with more than 25,000 dealers, manufacturers and distributors and over 400,000 small businesses to provide customized financing solutions.
If interested in financing your wireless device purchase, please visit www.aina-wireless.com/financing/ and click on the "calculate a finance quote" button to view quote estimates and submit a preliminary application. Alternatively, you can click on the "calculate a finance quote" button below to start the process straight away! A financing expert will get in touch with you to discuss details and next steps. Once approved, Marlin will provide the documentation for you to sign with the agreed upon monthly payment and term. It really is that easy!
*Financing available for commercial and municipal customers in the United States.