Upgrade your existing speaker-microphones and get a free AINA Vehicle Cradle.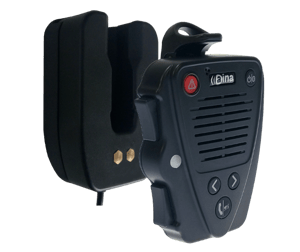 Trade in your old Bluetooth speaker-microphones for brand new AINA PTT Voice Responders and get FREE AINA Vehicle Cradle for each traded-in device. Join some of the largest companies in the transportation industry who already use AINA.
In the logistics and transportation industry, the AINA PTT Voice Responder is optimal for in-vehicle and around-vehicle use, connecting wirelessly via Bluetooth to smartphones and tablets while continuously charging via the dash-mounted AINA Vehicle Cradle. The cradle keeps the PTT Voice Responder's within easy reach and safe from heavy vibrations and accidental drops in-cab.
To take part of this trade-in program, you simply need to:

Fill in the trade-in form to get in touch with AINA's sales team: www.aina-wireless.com/trade-in-program
Trade-in your old devices
Purchase new AINA PTT Voice Responders and receive a FREE AINA Vehicle Cradle for each device traded-in