The mobile phone market is dominated by mostly reputable companies and even lower cost devices from Huawei are strictly controlled, providing a good level of quality, reliability, and customer support. The rugged device market has to fight with some counterfeit cases and very low cost devices that do not fulfill what they promise but these devices have hardly gained foothold in developed markets. The PTT accessory market on the other hand has a much bigger problem with counterfeit cases. Some end users are complaining about failure rates of 40 percent and higher, bad customer service, and high return shipping costs to mostly East Asia. To avoid this, companies have to put the same amount of focus on sourcing adequate PTT accessories as they do for mobile phones and PTT applications. Here are a few precautions companies can take to avoid significant amounts of communication downtime and administrative work to get devices exchanged.
Referrals
Would your carrier, your mobile devices manufacturer or your PTT app provider recommend the PTT accessory you are considering? A referral from the ecosystem is a good starting point to shortlist potential products. Some accessories are white-labeled by bigger mobile device manufacturers. For example, they look exactly the same or very similar but hold a different brand than the original equipment manufacturer (OEM). If major mobile device manufacturers like Motorola, Harris, Kenwood, Samsung, Samsung, Sonim, or Kyocera distribute, sell or even whitelabel the PTT accessory, this is a good indicator that this accessory has been properly vetted by the mobile device manufacturer.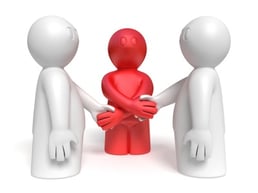 Is there actually a real website for this product or can you only find it on ebay, Amazon or other online platforms? Does the manufacturer's website indicate where products are being produced? Is there a contact form or do they have a local contact person in your region or country? Not having a contact in your region will make communication very difficult in times of support. If a direct storefront is not available, a local distributor or reseller that can help you resolve issues quickly, is a valid alternative.
Returns and Warranty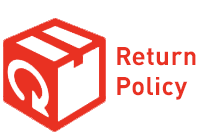 Is there a proper process in place for returning the unit? Does the website provide an RMA form? Where would you return units that fail? Would you have to ship them overseas at your own cost to get a replacement? We have seen organizations with failure rates of 20 percent within the first six months. The logistical burden of sending back a huge number of devices to get warranty replacements is often not worth the cost savings when buying a device designed and manufactured in a low cost country.
Legitimacy of Relevant Approvals
FCC, CE or other approvals are mandatory for PTT accessories to be sold in specific countries. Unfortunately, due to a lack of resources, these rules are often not enforced.
All products sold in the European Economic Area (EEA) need to carry the CE marking. By affixing the CE marking to a product, a manufacturer declares through a Declaration of conformity (DoC) that the product meets all the legal requirements for being sold in the EEA. That means that the manufacturer can declare the conformity, it doesn't have to be assessed by an independent authority. The CE conformity includes a series of harmonized standards, relevant for PTT accessories, which are for example Electromagnetic compatible (EMC) or restricted of the use of certain hazardous substances (RoHS).
The proper dimensions and look of the logo are an indicator of unapproved products. While the proper CE marking is shown on the left, the right image shows some counterfeit markings.

The FCC Declaration of Conformity certification mark is employed on electronic products manufactured or sold in the United States which certifies that the electromagnetic interference from the device is under limits approved by the Federal Communications Commission (FCC). Title 47 CFR Part 15 sets out the regulations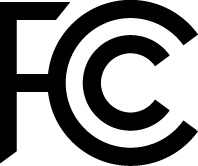 under which an intentional, unintentional, or incidental radiator may be operated without an individual license. As nearly every electronics device radiates unintentional emissions and must be reviewed to comply with Part 15 before it can be sold in the US market. Unlike the EC certificate, the FCC approval requires testing by an independent authority. A statement like "the device is designed to comply with FCC regulations" is not sufficient. Every FCC approved device should indicate the approval number located on the back of the device which can be looked up on the FCC website. False FCC markings should be reported to the FCC Consumer Complaint Center. The reason why you want to make sure that approvals are legitimate, is that you want to avoid the device not being available anymore. Such vendors might suddenly disappear and products will show up under a different name. There are even liability issues as devices which do not pass FCC approvals can cause interference with other devices you or other entities such as first responders are using in the same environment.
Pricing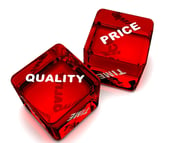 As the saying goes "you get what you pay for" and this also applies to PTT accessories. If you see a specific device for a fraction of the price compared to the same device on the manufacturer's website, it is likely too good to be true. Also if a PTT accessory price is significantly lower than all its competitors, there must have been some significant cost savings impacting the device quality significantly.
For more guidance on overcoming evaluation hurdles, download the complete Whitepaper for free!
To learn more about AINA's PTT accessory offerings, schedule a free consultation.