PTT app features
AINA Wireless works closely with approximately 50 PTT app providers worldwide. Features range from very basic communication to highly sophisticated, use case specific features. Looking at existing PTT apps out there, profiles can be sub-categorized into three different groups: communication, information, and settings. Every organization needs to evaluate the end user features required for their use case and select PTT apps that best fulfill those requirements.
Communication features
Communication features relate directly to the PTT communication transmitting instant voice messages or the way of selecting to whom an end user communicates with.
Voice Quality:
Can be heavily influenced by the PTT app and the voice codecs they use. These days with LTE and WiFi networks capable of streaming large amount of data, like videos, it is possible to have wide band PTT that offers much higher voice quality than a regular phone call.
Latency:
Latency in both speed but also continuity are extremely important measurements for a PTT solution
Speed is measured by simply measuring the time between a button press and the beginning of the transmission while continuity needs to be tested under different network availabilities.
Latency can be influenced by several factors. There is a difference between initial latency which wakes up the phone for a first transmission after a longer period of inactivity and the latency for the following transmission. Some phones "sleep deeper" but save more battery doing so. PTT apps can switch off the deep sleep at the expense of battery consumption.
If the PTT app servers are on different continents than the latency will also be impacted.
Groups and Contacts:
Most PTT apps allow you to set what groups or what contacts can be seen by what user, allowing an admin to restrict certain users to only communicate with specified groups.
Instant Groups:
With this feature, a user can create instant groups by selecting several contacts or groups and then pressing the PTT button.
All selected contacts and groups will be enrolled into a new group for the time of communication until either the creator of the instant group closes the PTT call or everyone has left the instant group call.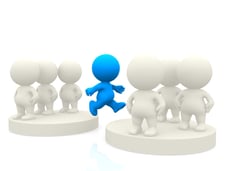 Broadcast-only Channels:
Sometimes called hidden channels, these groups allow authorized people to broadcast to a specific group of recipients.
These recipients cannot see the actual channel in their contact list and can therefore not respond to this channel.
Multi-listening:
Allows a user to listen to the communication of several groups at the same time.
This is a big advantage to most two-way radio applications where you were only able to listen to the channel that you were in.
Channel Scrolling:
A feature supported by the app but executed through a PTT phone or PTT accessory.
It works in a way that a button press on the accessory, moves to the next channel or contact which

should be announced to allow the user to change channel simply through using the accessory without looking at the phone.

Some PTT apps have created smart algorithms around channel scrolling to exclude channels that a specific user has in its list but never communicates through.
Replay:

Allows a user to replay the last incoming message which leads to much leaner communication, avoiding any back and forth on requests to repeat the last message.
The replay feature requires the PTT app to have a communication recording functionality that would allow the replay of a certain number of messages or messages from a certain time frame such as the last 30 seconds.
Supervisory Override:
Allows an authorized user with this functionality to interrupt any ongoing communication.
As two-way radio communication or PTT apps use half-duplex communication protocols which are always one directional at a time, It may happen that a user accidentally blocks the communication channel by not releasing the PTT button or the button gets locked in the down position which can lead to significant communication downtime.
Supervisory override may work in several different ways. One option is that the supervisor can interrupt the ongoing communication and notify the user who was blocking the communication. Another option is to temporarily lock out the user from a group.
Some PTT applications have established preventative features such as an automatic timeout after a certain time period, such as 30 seconds.
Information features
Information features are features that go beyond the PTT communication transmitting voice messages. They allow sending additional information or even automated information without the user's input. Most of these features really set the difference from simply replacing traditional radio communication to leveraging the potential of PTT over LTE.
Emergency Function: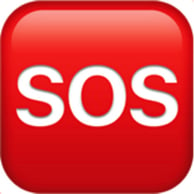 An emergency function allows the end user to alert specified users in case of an emergency, often through the press of a single button.
An emergency function especially when supported by a PTT phone or PTT accessory can be life saving.
It is therefore important that the PTT app supports emergency functionality on PTT phones or PTT accessories in order to ensure workers' safety.
Lone Worker: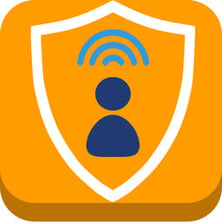 Compared to an emergency button which requires an active press of the button to notify that something is not okay, the passive lone worker function triggers an emergency alarm if there is no interaction.
A lone worker function is a timer which is set for a specific time period such as five minutes. If the time is about to expire, the user gets notified. By pressing a button, the timer resets and counts down again.
Additional lone worker functionalities called "man-down alarm" use the accelerometers provided in the phone or accessory to notify if the device is in an unusual position, such as horizontal or if the device accelerated beyond a certain threshold which could mean someone fell.
Remote Control:
This feature allows an authorized person to remotely take control of another mobile device and the connected accessory to record video via the camera, enable the mic, or transmit audio through the speaker.
It is very important to consider all local regulations before using this feature. It should not be used to surveil employees by switching on their cameras or microphones to see what they are up to.
Messages:

Similar to any chat application like Facebook Messenger or Whatsapp, PTT apps can also send text messages to provide written information in case voice communication is not appropriate.

Files:
Some PTT apps allow users to send any type of information such as pictures, audio files or videos to provide a better overview of the situation or document a scene.
Task Management:

PTT apps have integrated task allocation features that can be given to individuals or groups to complete and report on.
These can be all kind of tasks from moving to or from a parameter, providing pictures or videos of a certain location, or even PTT unrelated tasks like restocking items in a warehouse or retail shop.
GPS Location:
Map features are increasingly important to leverage not only to provide the right information to specific users but also to integrate that information to other applications. GPS location can be extended with additional features:

GPS History: Also called breadcrumbs, as an authorized user can see where other users have been over a specific time frame.
Geofences: Allows an admin to draw geographical lines around a certain area allowing automated events to be triggered by the PTT app once a user enters or exits these geofences.
In-house location: As GPS only provides a two-dimensional overview, this information is useless when a person is in a multi-story building like a hotel, a university or a hospital. Some PTT apps provide custom services to integrate blueprints into maps using wifi-hotspots to provide three-dimensional in-house location services.
Setting features

Setting features do not provide information or communication but allow the end user to customize the PTT app. Depending on the user type, specific setting capabilities can be enabled.
Audio Settings:
These can be output volume settings including silence or vibration as well as input sensitivity of the mic.
Tone Settings:
Allows switching tones on or off or modifying them when pressing and releasing the PTT button or when receiving a PTT call.
Notifications:
Notify the user of a missed PTT call or other messages.
Priority Settings:
These are useful if a user is listening to several channels and there is overlapping communication.
Some apps will backlog messages and play them in order or prioritize them. Priority settings allow a user or admin to assign certain contacts or groups a higher priority so that they would always be played first or even interrupt existing communication.
This is the same for regular phone calls which can be prioritized or de-prioritized over PTT calls.
Default Callee or Groups:
By allowing a user to specify a default callee, the end user will set a contact that is always reached when pressing the PTT button unless someone else established a PTT call and the user is currently on that call.
Accessory settings:
These allow the user to change or modify accessories, change the default paired Bluetooth accessory or enable or disable specific features on the accessory.
For more details on app communication, information and setting features that will help you determine your app requirements, download the complete Whitepaper for free!
To learn more about AINA's PTT accessory offerings, schedule a free consultation.