AINA Wireless develops wireless communication devices for Push-to-Talk (PTT) over mobile broadband. Made in Finland, AINA's products combine grown user habits and practicality with the versatility of modern communication and information technology.
Simple as a radio – versatile as a smartphone, AINA's product roadmap is designed to take the high-end spot among communication devices. With a Bluetooth PTT button control device launching in the first half of 2017, AINA is going to begin widening their portfolio, and over the next two years AINA will invest heavily into the development of market disrupting communication devices coming out late 2017 and 2018.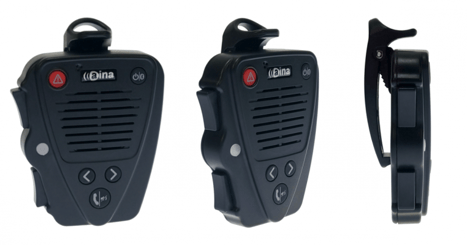 The PTT Voice Responder is only the start of a whole generation of handheld devices for public safety and enterprise mobility. Recently approved by the FCC, IC and CE, AINA started in late 2016 to manufacture and ship products worldwide. The highlights of AINA's new Bluetooth remote speaker-microphone (RSM) for push-to-talk are:
Built tough AINA's PTT Voice Responder will continue to work even if it is dropped from a 2m height, contaminated by fluids, radiated by the sun of the desert or rained on by a monsoon.
Built for smartphones AINA's speaker-microphone has 2 PTT buttons, an emergency alarm and two programmable buttons. Keep your phone in your pocket and remote control your PTT application.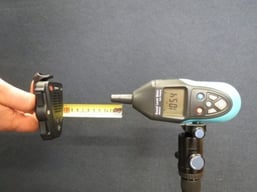 Built loud & clear featuring background noise cancellation and wind noise reduction, you will enjoy clear audio quality even at airports or construction sites. With 105dB sound pressure level (SPL) at 10cm, AINA's Bluetooth RSM is always loud and easy to hear.
Built with embedded Bluetooth software it has a range of about 10m through walls and 50-100m in line-of-sight. Do your job and stay connected all the time. AINA's Bluetooth chip sends a heartbeat signal in short intervals to confirm Bluetooth connection and has a short re-connection time in case of a link loss.