When identifying the requirements for a PTT application, the End User's perspective and the System's perspective need to be considered. The System's Perspective looks at the requirements usually determined by the department that needs to implement, maintain and update the PTT application. PTT applications provide differentiation across a number of factors:
Admin or Dispatch Console
The admin or dispatch console is the brain of any PTT system. Most PTT apps provide web-based admin or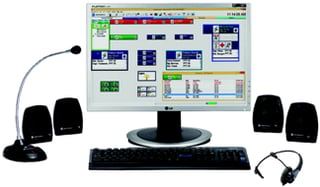 dispatch consoles which can be accessed from any device in the world with the right login and password. Some require a program that needs to be downloaded and can only be used on that specific device. A good console will help you roll-out and support the solution by creating customer profiles based on the customer types and configuring the PTT app and all related features and accessories in bulk. The console should also help you identify how emergency button presses are handled and what groups or contacts will be informed to align with your emergency procedures.
Compatibility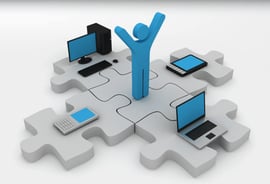 First, a PTT app needs to be compatible with the chosen mobile device. While most PTT apps offer Android and iOS support, Windows and Blackberry phones are not as common. Only very few solutions offer basic phone integrations, like BREW OS, which is an advantage of carrier-grade solutions. Many PTT apps integrate to PTT phones directly connecting to the PTT button on the side of the phone. Secondly, a PTT app needs to be compatible with at least Bluetooth 4.0 and preferably Bluetooth 5.0 in order to integrate with Internet of Things (IoT) solutions. For example, the best emergency function loses its relevance if the emergency button on the PTT accessory cannot be used due to the lack of an integration.
Deployment & Updates
While most PTT apps can be downloaded from the Apple Store or Google Play Store, this is not really a solution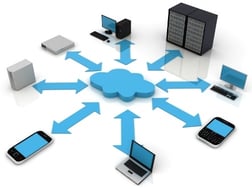 for large deployments. In these cases, PTT apps need to provide apk files that allow the distribution through Enterprise Mobility Management (EMM) platforms such as AirWatch and MobileIron. PTT apps are innovating and improving at a high pace with features added almost on a monthly basis. It is not only important to stay up to date with these improvements and new features that could be leveraged but also to regularly evaluate the ecosystem of mobile devices, data networks, PTT apps and accessories available
Radio Network Integration
While the ultimate goal is to completely switch from LMR to LTE, for many organizations the switch is difficult to accomplish. Most PTT apps offer solutions to integrate LMR communication into PTT communication. it is important to attain details on what radios systems are interoperable with the PTT app and what features can be integrated. For example, DMR Tier 1 and Tier 2 are easier to find through simple gateways while Tier 3 integrations including texting features and GPS are only implemented by a few PTT apps. For organizations trying to bring several different systems on several channels together, the costs might be relatively high and one should consider moving some radio systems (especially if analog) completely to LTE instead of integrating too many systems into the PTT over LTE solution.

Integration to Other Apps
If the PTT app is really intended to be a part of the digital transformation and not an isolated solution, it is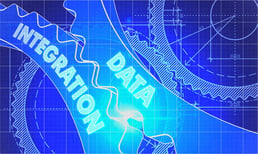 important to make the PTT app integratable with other solutions. This includes integrations with other vendors or in-house solutions. To make an app communicate with other solutions, a software development kit (SDK) or application programming interface (API) needs to be provided by the PTT app. Here, it is important to check what kind of data can be exchanged through the SDK. Some PTT apps have already built partnerships with third-party vendors implementing the PTT solution into their app, for example, adding the PTT over LTE component to a fleet management solution.
Security & Reliability
The IT Security team should always double-check a PTT app during the evaluation process, from both a security as well as a reliability standpoint. The first question is often, where will the data reside? Will it be on its own server (on-premise) or in the cloud. This has an enormous impact on the budgeting as on-premise solutions would have a much more significant impact on CAPEX while most of the cloud solutions can be paid from OPEX. Although many organizations consider on-premise solutions more secure than cloud, since all data is in their own hands, a consideration is that most PTT application actually offer a seamless system using cloud solutions like Microsoft Azure or Amazon AWS which meet high standards of cyber Security.
While the stored PTT app data (data at rest) is one concern, the PTT app data while being transferred (data in transit) is another big concern. Most PTT apps offer AES-256 encryption. Some apps offer an additional level of encryption within the encrypted channels called End to End Encryption (E2E). With this feature, two parties set up a unique pair of keys that specifically encrypts the communication between the two endpoints.
Since most PTT apps provide web-based admin consoles or dispatch portals, there needs to be measures in place to protect the logins from being compromised. A compromised password to the admin console of a PTT solution can have dramatic consequences. All users and channels could be deleted within a few clicks. Multi-factor authentication (MFA) potentially in combination with Single-Sign on (SSO) could be preventative measures. MFA requires an admin who entered their password on their computer to also enter a code provided by a token or an SMS or to authorize the login in a separate authentication app like Google Authenticator. Some PTT apps and even IT departments, limit the access to the admin console to only the company location (via IP address) or via a virtual-private-network (VPN).
Management of Data & Regulations
Depending on the country of residence of the end user and the organization, there are a few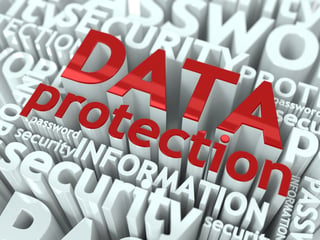 limitations with data collection. Since it is an employee using the device, there are certain rules involved on what data can be collected and what cannot. Some of them, depending on the country have been made into laws by legislators, others are imposed by work councils or labor unions. Recording and logging of voice, video, text, location, etc. can be very useful as evidence or for training purposes. However, these are often personal identifiable information that need to be managed (stored, viewed and deleted) according to procedures that meet the requirements of regulations such as the GDPR (European General Data Protection Regulation).
Service
Service can be utilized across many different levels of an organization from administrators to users at all stages of the relationship with the vendor.
Service availability and support:
What does the SLA look like?
Is there a 24/7 number available to call?
How quickly are tickets solved?
Is there an onboarding service or training for the solution?
Does the PTT app provider provide any guidance or documentation on how to implement the solution, such as, .how to create a channel strategy?
Is service and documentation provided in your language?
For companies with global operations, are all relevant languages supported?
Service documentation:
Is there an onboarding service or training for the solution?

Does the PTT app provider provide any guidance or documentation on how to implement the solution, such as, .how to create a channel strategy?

Is service and documentation provided in your language?

For companies with global operations, are all relevant languages supported?
For more guidance on system requirements used to implement, maintain and update PTT applications, download the complete Whitepaper for free!
To learn more about AINA's PTT accessory offerings, schedule a free consultation.